Summer Class Descriptions
To register for Summer Drawing Classes go to: Summer Drawing Classes
To Register for Summer Art Camps or Painting Classes go to: Summer Art Camps and Painting
Painting Classes
Animals and Patterns, 5-8 years
Three 2 hour classes, $115
Animals have the most diverse and beautiful patterns from fur to scales.  Create your own patterns while leaning how to draw and paint everything from owls to tigers.  Create masks and enjoy paper, paint, and pens.
Expressive Painting 9-12 years  
Three 2 hour classes, $115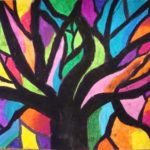 Young artists will be using a vast array of color in tempera, acrylic, watercolor paint or pastels to create their images.  Contour line and shapes will be emphasized as the students design vivid color images.
Watercolor Painting 9-12 years or Teens
Four, 1.5 hour classes, $115
Students explore various watercolor techniques and color combinations.  They will complete a 1-2  watercolor paintings requiring the use of various techniques.
Teens Acrylic Painting
Three, 2 hour classes, $125
Teens will learn acrylic techniques and color mixing.  Students will then complete a floral painting.  The students will work on a stretched canvas.
Drawing Classes
Drawing and Mixed Media 5-8 years  
Three, 2 hour classes , $115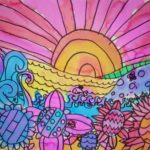 This class will teach students the fundamentals of line drawing, pattern, shape, value, and depth.  Children will apply techniques in pencil, marker, oil pastel, painting and collage.
Expressive Drawing 9-12  years
Four 1.5 hour classes or Six 1 hour classes, $115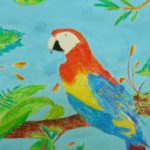 Students will learn how to take their art beyond basic line drawing and express themselves with visually striking images.   They will study concepts such as light and shadow, pattern, and color while utilizing pencil, charcoal, marker, and pastel.
Pre-Teens Drawing 12-14 years
Four 1.5 hour classes, $115
Students who are ready to move on to advanced skills in drawing will tackle light and shadow, textures, and color.
Teens Drawing 13-17 years
Four, 1.5 hour classes or Three, 2 hour classes, $115
Expand and perfect your artistic skills in a 3 or 4 day class session.  Explore skills in shading, texture, and color in various drawing media.  Learn skills in charcoal portrait, and colored pencil drawing.
Back to Home Page:  The Artist Experience