Art Classes for 5 years to Adults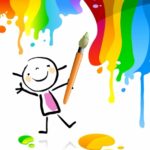 Register now for Art Classes starting August 27, 2018.  Classes meet once a week throughout the year. To register go to:  Registration Art Classes
My Blog Posts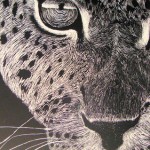 Teens Drawing includes scratchboard.  Students scratch through a black surface to create textures and line. Amazing work by Art 1 students.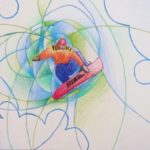 The Summer Pre-Teens drawing class created amazing "movement" drawings.  Great color, shape, and design.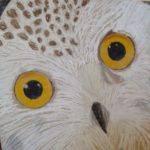 Intermediate students, 9-12 created beautiful owls in pastel.  They started with a small cropped picture and drew a larger owl by using a grid.  Textures of the feathers were added with pastel.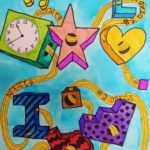 The Intermediate art class created different geometric forms in perspective and added another element of surprise.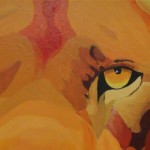 The Art 2 class paints Acrylic on canvas.  They were to select a portrait as their subject and use abstract shapes for all dark, mid, and light shadows.