Art Classes for 5 years to Adults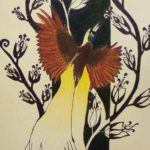 The Intermediate 2 class for students from 10-12 years completed beautiful graphic works in colored pencil and black marker. Art project from createartwithme
My Blog Posts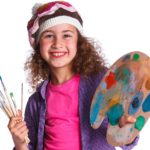 Register now for classes starting August 21, 2017. To see the schedule and to register go to:  Art Classes Registration  Register before August 21 and do not pay a registration fee. If you have questions go to: Contact and email for more information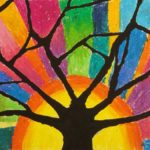 The Expressive Drawing class this summer created beautiful Banyon Trees with exquisite backgrounds in oil pastel.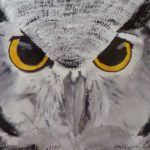 The Teens class learned about different mark making techniques.  Choosing a fan brush, pen, or watercolor wash they created owl drawings.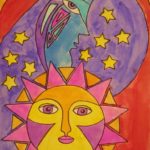 The Summer Expressive Painting class finished their Sun and Moon Paintings.  Great color and design from students.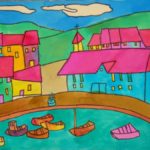 Students in the Intermediate Class created folk art houses in the style of Sara Catena.  Beautiful color is achieved in the use of liquid watercolor.