Art Classes for 5 years to Adults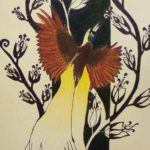 The Intermediate 2 class for students from 10-12 years completed beautiful graphic works in colored pencil and black marker. Art project from createartwithme
My Blog Posts
Students in the Art 2-3 class studied synthetic cubism and created outstanding cubist art with added collage in their work.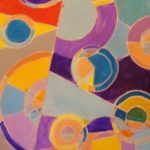 The Intermediate Class were inspired by "Orphism Art"  to create abstract circles in a color scheme. Each chose 2 complementary color pairs called a "Tetrad" on the color wheel.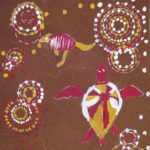 Students studied the work of the Aboriginal people in Australia.  They drew their designs in white charcoal and finished with paint.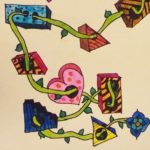 The Intermediate class created different geometric forms in perspective and added another element of surprise.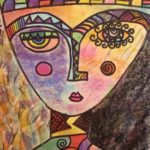 Picasso-like faces were drawn by the Intermediate class.  Students used markers and soft pastels.