Art Classes for 5 years to Adults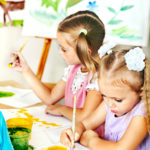 Children enjoy the Drawing and Mixed Media class.  Each lesson includes drawing and then finishes with a variety of different media such as paint, cut paper, pastel, or marker. Classes meet in Frisco, TX.
My Blog Posts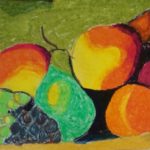 The Intermediate class, 9-12 years studied the still life of Cezanne and learned how to use oil pastels in the process.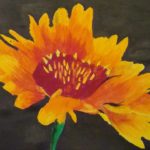 The Intermediate class just finished their large flowers in the style of Georgia O'Keefe. They used a grid to enlarge their flowers and then added color in dark, mid-tone, and light oil pastel.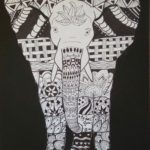 Intermediate Students 9-12 years drawing–Elephants with creative zentangle patterns.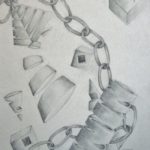 The Art 2 class learned about dark, mid-tone, and light values.  Using graphite pencils in various hardness, they created amazing drawings.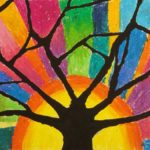 The Intermediate Drawing class created beautiful Banyan Trees with exquisite backgrounds in oil pastel.