Art is Fun!
Share in the fun of drawing and painting.  Discover all the ways to draw in pencil, colored pencil, pastel, and pens.  Create with painting materials in tempera, watercolor, acrylic, and oils.  Or mix it all up with mixed media.
Sign up now for art classes for students from 5-17 years old.
Sign Up For Classes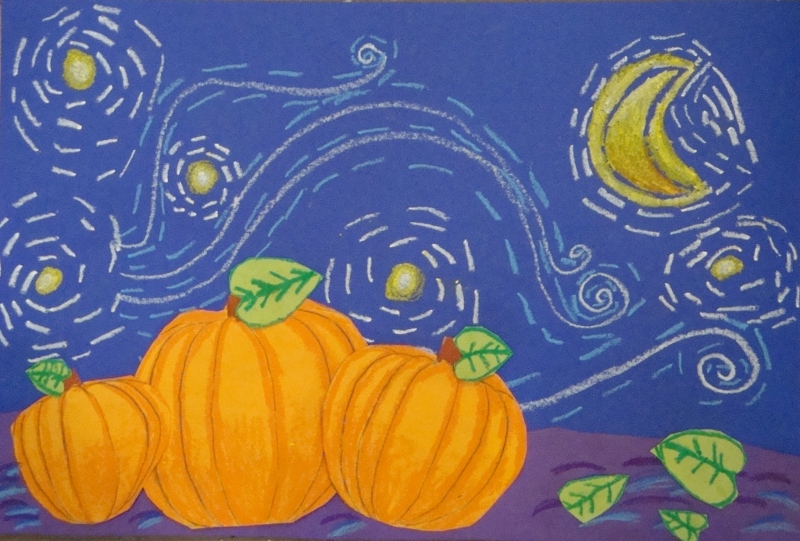 The Drawing and Mixed Media Class, 5-8 years, created pumpkins and Vincent Van Gogh's Starry Night.
The Art 1 class created drawings of "moving" figures like this snowboarder in the air.  They added lines and shapes with colored pencil.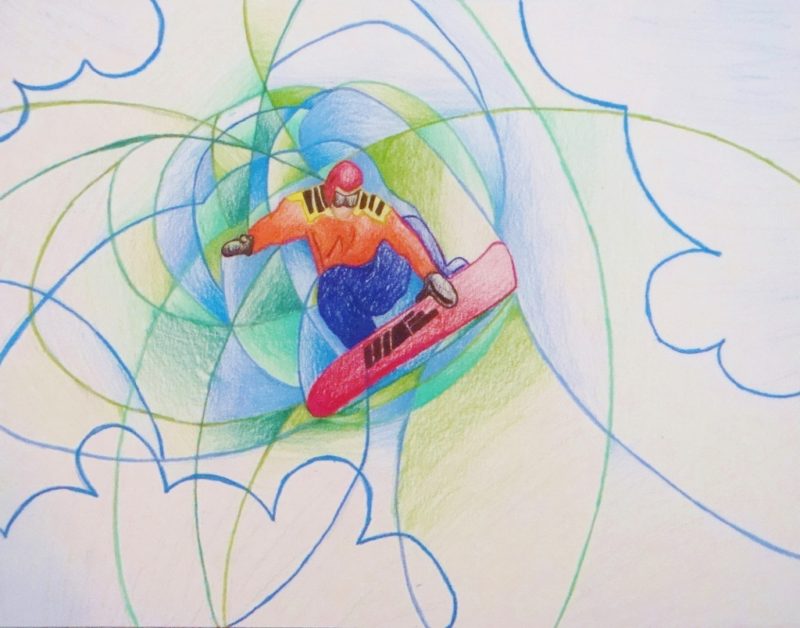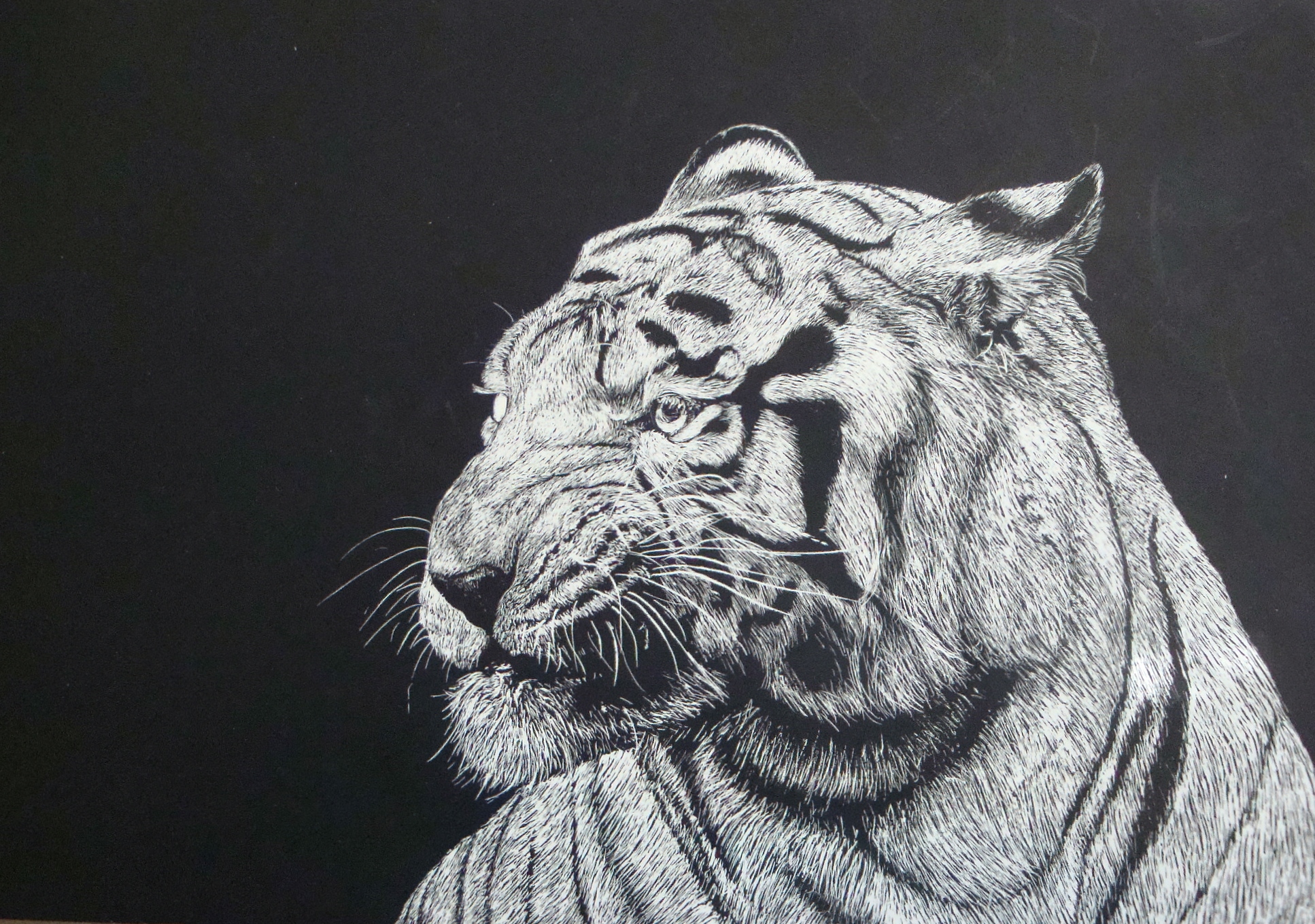 Tiger by Lauren, age 15 Categories Art Lessons Featured Students Art Work Intermediate Art 2 Kids Art Lessons Open Window Intermediate Art Rodeo Art Studio Art Classes Teens Art Classes Get In Touch Email Me [formidable...